Find the Best Oklahoma Eating Disorder Treatment Centers
Eating disorders can be as costly to your health as any addiction to drugs. In some cases, the greatest damage starts quietly, inside the body, and as you work to stay skinny you are causing harm to your heart, muscles and organs. Eating disorders frequently go hand in hand with a co-occurring diagnosis with other behavioral disorders, mental disorders or substance addictions. This is why it is important you get yourself, your spouse or your child help now if you are battling anorexia, bulimia-nervosa or another food issue. Happily, there are 89 treatment clinics in Oklahoma in places such as Tulsa, Edmond and Oklahoma City. This means you can get treatment for your eating disorder locally or seek help in another state. Whether you're seeking exclusive anorexia-nervosa addiction treatments, outpatient bulimia addiction treatment or something in between, our no-cost helpline advisors can help you at (888) 997-3147.
Sponsored centers in or near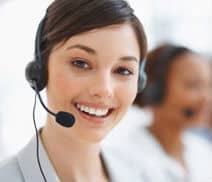 Have Questions? We're here to help 24/7
If you or someone you love is battling anorexia or bulimia, it's imperative to get the disorder treated as soon as possible. Our toll-free helpline operates around the clock to help you find inpatient treatment where you want it, when you want it. We can ever help you determine your insurance eligibility, so call today!
OK Bulimia-Nervosa Treatment Resources
When you're looking for the greatest bulimia addiction treatment Oklahoma has, you can either check the listings here in our excellent treatment directory, or call to get personalized help from one of our eating disorder help line professionals. Eating disorders, like drug addictions, are very individual, so you'll need to be comfortable with the inpatient bulimia-nervosa facility or outpatient clinic you're deciding on to have the best chance of avoiding relapse. OK bulimia-nervosa rehab facilities will help you begin to control this debilitating disorder so you can reclaim your life.
Effects of Bulimia Nervosa
Short-term Effects of Bulimia
Skin problems, especially on hands
Major depression
Long-term Effects of Bulimia
Colon problems
Imbalance of electrolytes
Signs and Symptoms of Bulimia
Discolored teeth
Excessive exercising
Swollen neck glands
Constant trips to the bathroom
"Chipmunk cheeks"
Oklahoma Bulimia Centers and Programs
Rehabilitation and Recovery from Bulimia Nervosa
Put a healthy end to the addictive cycle of bulimia today by talking to a knowledgable treatment advisor who can help you find the best services.
OK Anorexia Nervosa Recovery Resources
Oklahoma anorexia treatment programs offer eating disorder treatment to fit any budget. For some, that will mean executive programs and for others high-end care. With a at no charge hotline to our caring advisors, on-hand 24 hours a day, 7 days a week, you can get paired with a high-quality facility in OK, determine your insurance coverage and more. Whether you're looking for exclusive inpatient anorexia facility or outpatient clinic, we can help. Most centers will also be able to address anorexia-nervosa with a co-occurring disorder, such as a alcohol or drug abuse issue, as this is rather common with anorexics. We'll get you started.
Effects of Anorexia Nervosa
Short-term Effects of Anorexia
Dehydration
Extreme depression
Organ damage
Feeling Weak
Long-term Effects of Anorexia
Major depression
Risk of suicide
Organs failing
Signs and Symptoms of Anorexia
Weighing much less than normal
Laxative, diuretic and enema use
Over-exercise
Irrational fear of weight gain
Feeling overweight even when thin
Oklahoma Anorexia Centers and Programs
Rehabilitation and Recovery from Bulimia Nervosa
Every day you spend fighting anorexia makes it harder for your body to recover. Make the right choice and get help today.
12 & 12 Inc
6333 East Skelly Drive
Tulsa, OK 74135-6106
John LPC
330 West Gray Street
Norman, OK 73069
Trusted Resources
The biology behind binge eating | MSUToday | Michigan State ...
msutoday.msu.edu
May 1, 2013 ... Female rats are much more likely to binge eat than male rats, according to MSU research that provides some of the strongest evidence yet that ...
Anorexia Nervosa: An issue of control - Serendip - Bryn Mawr College
serendip.brynmawr.edu
Biology 202 · 2003 Second Web Paper On Serendip. Anorexia Nervosa: An issue of control. Annabella Rutigliano. As medicine has progressed through the ...
Eating disorders | University of Maryland Medical Center
umm.edu
24 Jun 2013 ... Drug and alcohol abuse. Complications of Anorexia Nervosa. Anorexia nervosa can increase the risk for serious health problems such as:.
Deciding on the best-rated eating disorder recovery Oklahoma has anywhere is as painless as using our helpline at no charge or looking through our treatment directory further down this page. The rates of prevalence of anorexia and bulimia among women is alarming, with as many as 10% reporting signs and symptoms of an eating disorder. The havoc eating disorders do to bulimics and anorexics is often more difficult to discern than as a person becoming skinnier or heavier. The effects on skin, bones and organs may be considerable and hidden as well as irreversible. Whether you're looking for executive abuse treatments, private addiction recovery in Oklahoma or simply a OK out-patient program, it is crucial you don't put it off further. Call (888) 997-3147 today - do it for those you care for the most!
Where to Find an Eating Disorder Rehab in Oklahoma
---