Find the Best Delaware Eating Disorder Treatment Centers
An eating disorder can be as detrimental to your health as any addiction to alcohol or drugs. In many cases, the greatest problem begins invisibly, inside the body, and as you work to lose weight you are causing harm to your heart. Eating disorders are often coupled with a co-occurring diagnosis with other mental disorders or substance addictions. This is why it is critical you get yourself, your spouse or your child help as soon as you can if you are battling anorexia nervosa, bulimia or another food-related issue. Happily, there are 25 addiction treatment clinics in Delaware in cities such as New Castle, Dover and Wilmington. This means you can get eating disorder help locally or seek help in another area. Whether you're trying to find private bulimia-nervosa rehab, out-patient bulimia-nervosa abuse treatment or something in between, our helpline toll-free advisors can help you at (888) 997-3147.
Sponsored centers in or near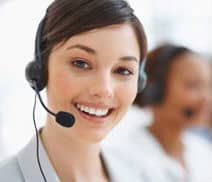 Have Questions? We're here to help 24/7
If you or someone you love is battling anorexia or bulimia, it's imperative to get the disorder treated as soon as possible. Our toll-free helpline operates around the clock to help you find inpatient treatment where you want it, when you want it. We can ever help you determine your insurance eligibility, so call today!
Delaware Bulimia-Nervosa Recovery Resources
When you're trying to find the top bulimia treatment Delaware offers, you can either do your own research here in our thorough treatment directory, or call to get individualized assistance from one of our eating disorder phone line professionals. Eating disorders, like narcotic or prescription drug abuse problems, are specific to each person, so you should be comfortable with the in-patient bulimia clinic or out-patient program you've chosen to have the best chance of being successful. DE bulimia-nervosa recovery programs will help you get a handle on this most draining disorder so you can reclaim your life.
Effects of Bulimia Nervosa
Short-term Effects of Bulimia
Long-term Effects of Bulimia
Ruptures in GI tract
Osteoporosis
Signs and Symptoms of Bulimia
Over-exercising
Laxative, diuretic and enema use
Frequent food binges and fasts
Food secrecy
Food obsession
Delaware Bulimia Centers and Programs
Rehabilitation and Recovery from Bulimia Nervosa
Put a healthy end to the addictive cycle of bulimia today by talking to a knowledgable treatment advisor who can help you find the best services.
DE Anorexia Nervosa Recovery Resources
Delaware anorexia rehabilitation centers offer eating disorder treatment to fit any budgetary requirements. For some, that will mean luxury programs and for others high-end care. With a free of charge hot line call to our trained advisors, on-hand anytime, day or night, you can get paired with a perfect clinic in DE, determine your insurance coverage and more. Whether you're looking for luxury in-patient anorexia-nervosa clinic or out-patient program, we can make things far easier on you. Most centers will also be able to address anorexia with a co-occurring disorder, such as a alcohol or drug abuse problem, as this is not uncommon with anorexics. We can help you take control of your food-related issues.
Effects of Anorexia Nervosa
Short-term Effects of Anorexia
Damage to organs
Feeling Weak
Mental issues
Dehydrated
Long-term Effects of Anorexia
Pancytopenia
Organs failing
Heart palpitations
Signs and Symptoms of Anorexia
Feeling fat even when thin
Obsession with food
Irrational fear of weight gain
Laxative, diuretic and enema use
Skin problems, especially on hands
Delaware Anorexia Centers and Programs
Rehabilitation and Recovery from Bulimia Nervosa
Every day you spend fighting anorexia makes it harder for your body to recover. Make the right choice and get help today.
Locating the perfect eating disorder program Delaware has anywhere is as simple as using our no-cost helpline or visiting the listings on our treatment directory further down this page. The occurrence rate of anorexia nervosa and bulimia among women is frightening, with as many as 10% reporting eating disorder symptoms. The havoc eating disorders do to anorexics and bulimics is often less visible than as changes in weight. The effects on skin, bones and organs may be considerable and invisible as well as irreversible. Whether you're looking for private addiction treatments, luxury treatment in Delaware or simply a DE out-patient program, it is crucial you don't put it off further. Call (888) 997-3147 today - it may be the most important call of your life!
Where to Find an Eating Disorder Rehab in Delaware
---