Getting Help for Binge Eating Disorder

Ad

PsychGuides independently researches, tests, and reviews products and services which may benefit our readers. Where indicated by "Medically Reviewed by", Healthcare professionals review articles for medical accuracy. If you buy something through our links, or engage with a provider, we may earn a commission.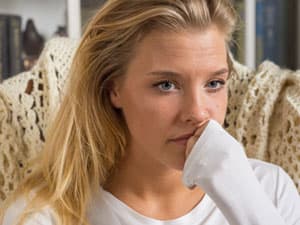 Binge eating disorder (BED) affects many men and women across the globe. According to research, 3.5% of women and 2% of men will develop the condition at some point in their lives.1
BED can lead to serious complications, including diabetes, heart disease, and obesity.3 But it is a treatable condition, and many people recover. Early detection and treatment greatly increase the chance of long-term recovery.
If you or someone you know needs help for binge eating disorder, read on to learn more about:
---
Understanding Binge Eating Disorder
To be diagnosed with binge eating disorder, a person must engage in a binge eating episode at least once per week for at least 3 months. During the episode, a person must eat a large portion of food within a short amount of time (e.g., a two-hour time period). The person must also display an inability to control eating despite a desire to do so.
The most common signs of binge eating disorder include:
Clear evidence of binge eating (empty wrappers, food disappearing in a short amount of time, etc.).
Episodes of impulsive, out-of-control eating until a person is uncomfortably full.
Creating a schedule, routine, or lifestyle to make time for binge eating.
Hoarding food in unusual places.
Stealing food.
Skipping meals or only accepting smaller meals at regular mealtimes.
Hiding body with excessively baggy clothing.
Body weight may be normal or mild, moderately, or severely obese.
Periods of sporadic fasting or dieting.
Absence of purging typically seen in people suffering from bulimia. 1
---
Need Help With an Eating Disorder? Virtual Online Treatment is Here!
Insurance Options Available.
Where to Get Help for Binge Eating Disorder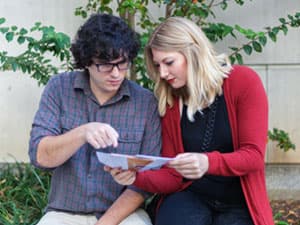 Help for binge eating disorder comes in many forms. Some of the most common treatment options for a person with BED and similar eating disorders include:
Inpatient treatment. Inpatient binge eating disorder treatment takes place in a residential facility for a specific duration of time, usually at least 28-30 days. The patient lives at the facility full-time and has little to no access to the outside world during treatment. Inpatient rehab includes a combination of physician visits, medication, individual counseling, group therapy, support groups, and other alternative therapies.
Outpatient treatment. Outpatient binge eating disorder treatment often includes similar therapeutic approaches as seen in inpatient facilities. However, care takes place on a part-time basis while patients continue to live at home. Outpatient may be a good fit for those with less severe cases of binge eating disorder who wish to remain employed or in school during treatment.
Luxury and executive facilities. Luxury binge eating disorder facilities offer a variety of upscale amenities, from gourmet meals to private rooms to personal trainers. Executive facilities cater to CEOs, other business executives, and working professionals. They include luxury amenities as well as meeting rooms and Internet access.
12-step programs. Twelve-step programs use the traditional 12 steps of Alcoholics Anonymous to seek and maintain recovery from BED and similar eating disorders. Some of the popular 12-step programs include Compulsive Eaters Anonymous, Overeaters Anonymous, and Food Addicts in Recovery Anonymous.
Hospitalization. Acute inpatient hospitalization is sometimes necessary when a person is medically or psychiatrically unstable. Once the person is stable, they may attend an inpatient or intensive outpatient treatment program.
If you need help choosing a treatment program, contact one of our recovery support advisors .
---
Deciding Between Binge Eating Treatment Options
With so many treatment choices, it can be difficult to know which one is right for you or your loved one. You can narrow down your options by considering the following factors.
Cost of the program. For most people, cost is the most important thing to consider. Luxury, executive, and inpatient programs are usually the most expensive types of programs, but intensive outpatient programs can also be costly. Weigh the cost of the program against the level of care you or your loved one needs.
Insurance coverage. If you are insured, does your insurance cover the treatment program? If so, how much coverage is available and what are your out-of-pocket costs? If you don't have insurance, consider other payment options to fund your treatment.
Location of the facility. Some people enjoy attending a treatment facility far from home for the anonymity as well as the option of being removed from stressors and triggers that may occur at home. Others find it more comfortable to attend treatment close to home where their family and friends can visit. Note that some insurance programs may not cover out-of-state treatment.
Severity of the eating disorder. Those with less severe addictions may be more suited to an outpatient binge eating disorder treatment program, while those who have severe medical complications or symptoms may require hospitalization or inpatient treatment.
Amenities. Amenities are an important consideration for some people. Amenities that a binge eating disorder treatment center may offer include:

Private rooms.
Special meals (vegetarian, gluten-free, etc.).
Yoga and meditation.
Church services.
Spiritual therapies.
Art therapy.
Music therapy.
Equine therapy.
Massage and spa treatments.
Swimming pool or hot tub.
Scenic view rooms.
Fitness centers.
Recreational activities.
Acupuncture.
Other alternative therapies.

Accreditation. Accreditation agencies hold treatment facilities to certain standards. If you choose an accredited facility, you can be more confident that you will receive quality care.
---
How to Talk to Someone with Binge Eating Disorder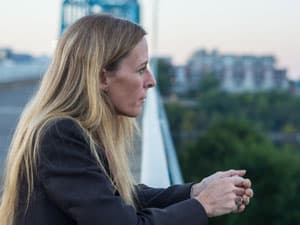 If you are concerned that someone you love may be struggling with binge eating disorder, it may be difficult to approach them. Many people aren't sure how to help someone with binge eating problems and may be worried that they'll say the wrong thing.
You can potentially eliminate misunderstandings and increase the chances that your loved one will be receptive to what you have to say by doing the following.2
Be prepared. Know what you want to say. Educate yourself about binge eating disorder and be prepared for the person to respond with anger or denial.
Choose the right environment. Avoid having the conversation at the dinner table or in any situation with food. Don't bring up the conversation in a place where the person may feel embarrassed or cornered. It may be best to keep the conversation one-on-one or with only close friends and family.
Use "I" statements. Statement such as "You do this" or "You do that" put all the focus on the person and may make them defensive. Instead, say things such as "I feel concerned about you" or "I care about your health."
Avoid blame, shame, or guilt. Be mindful of your language and tone when discussing an eating disorder with a loved one. If you approach the person in a way that makes them feel guilty or ashamed, it will only create more negative emotions, which could hinder recovery. Don't use force or manipulation to try to get your loved one to seek help. Just express your concern and offer to support them.
If you or someone you love is ready to get help for binge eating disorder, call . Get clarity about your health with a Do I Have An Eating Disorder Quiz.
---
Helping Someone with Binge Eating Disorder
Don't feel guilty if you aren't sure how to help someone with binge eating disorder. Supporting a loved one with an eating disorder is a learning process.
Below are some tips for helping a loved one seek recovery.1
Educate yourself about binge eating disorder. The first step is to become educated about BED. Learn its common signs and symptoms, complications, and treatment options. The more you know, the more help you can offer.
Encourage the person to follow through on treatment recommendations. The idea of treatment may be overwhelming to someone who is suffering from BED. Some may even be tempted to quit halfway through the process. Encourage your loved one to follow through with treatment recommendations to improve chances of a long-lasting recovery.
Avoid discussions about food, weight, and eating. Try your best to avoid these topics, even though it can be difficult. These subjects can trigger emotional reactions and behaviors that may cause a relapse.
Be patient. Patience is an important component of supporting a loved one with binge eating disorder. Recovery takes time, and a person isn't going to heal or change overnight.
Ask what you can do to help. Rather than trying to force treatment, advice, or suggestions on a person, simply express your concern and love. This shows the person that you care and that they aren't alone. It also lets the person decide whether or not they want to accept help.
---
Find Binge Eating Treatment for a Friend or Family Member
If you or someone you love is struggling with binge eating disorder, recovery is possible. Feeling sad lately? Worried about your mental health? Take an online depression quiz and take the first step towards healing. For assistance finding a binge eating treatment program, contact a recovery support assistant at .
Read next: Binge Eating Disorder Symptoms, Causes, and Effects
---
Sources
[1]. National Eating Disorder Association. Parent Toolkit.
[2]. National Eating Disorders Collaboration. (2016). Approaching Someone You Care About.
[3]. National Institute of Diabetes and Digestive and Kidney Diseases. (2016). Definition and facts for binge eating disorder.