Getting Help for Food Addiction

Ad

PsychGuides independently researches, tests, and reviews products and services which may benefit our readers. Where indicated by "Medically Reviewed by", Healthcare professionals review articles for medical accuracy. If you buy something through our links, or engage with a provider, we may earn a commission.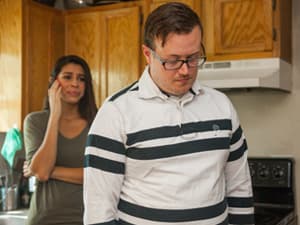 Food addiction is a notoriously under-reported problem. People often struggle for years without receiving the treatment they need. Many people try numerous diets and exercise programs before they realize that they have a serious problem.
Researchers believe that merely treating the symptoms of food addiction, such as obesity, provides little long-term benefit because it doesn't treat the underlying causes.4
This article will help you understand food addiction and help you find treatment programs. It will address the following topics:
---
Understanding Food Addiction
Many highly processed foods trigger the reward centers in the brain. People begin eating these foods because they release endorphins and "feel good" neurotransmitters, which can temporarily relieve emotional distress.1
However, consuming these foods repeatedly can cause some people to become physically and psychologically addicted to the pleasure-inducing chemical effects. As with other addictions, people need to eat larger amounts of food to produce the same pleasurable effect. People soon find themselves eating much more than they intended to avoid cravings and withdrawal symptoms.1
The classic symptom of addiction is a person continuing a certain behavior despite major negative consequences. With a food addiction, a person is unable to stop eating despite consequences such as weight gain and its associated health risks.
Food Addiction Symptoms
The Yale Food Addiction Scale measures the presence and severity of food addiction. It looks at whether a person is continuing to binge on certain foods despite many attempts to stop or slow down, whether their eating behaviors are interfering with their lives, and the extent to which they experience withdrawal when they abstain from certain foods.3
Here are a few of the major food addiction symptoms drawn from the diagnostic criteria:
Eating food in larger amounts and for a longer period than intended.
A persistent desire to quit binging or repeated unsuccessful attempts to quit.
Spending a great deal of time obtaining food, eating it, and recovering from overuse.
Giving up or reducing important social, professional, or recreational activities.
Continuing eating behaviors despite knowledge of adverse consequences (weight gain, nausea, diabetes).
Building a tolerance to food (needing larger amounts of food over time to reach the same emotional effect).
Experiencing withdrawal symptoms (intense cravings, feeling stress/anger, depression) and eating to relieve them.3
You're researching how to get help for food addiction, so you've already taken the first step toward recovery. Let us help you take the next one. Learn more about your eating habits. Start an Eating Disorder Quiz now.
---
Need Help With an Eating Disorder? Virtual Online Treatment is Here!
Insurance Options Available.
Where to Get Help for Food Addiction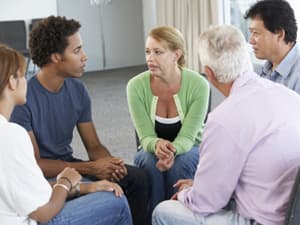 If you or a loved one is suffering silently, it's time to find food addiction help that gets at the root of the problem. Depending on your provider, insurance may cover eating disorder treatment. What follows is an overview of the many food addiction treatment options available.
Inpatient or residential treatment: This treatment removes patients from settings where trigger foods are readily available. Patients live at the facility and receive 24/7 medical care, psychotherapy, and nutritional support. This setting provides an immersive treatment environment for patients who have not responded well to outpatient interventions or who have rapidly worsening symptoms, are medically unstable, are experiencing suicidal thoughts, or have other significant mental health issues.6
Outpatient treatment: Many different types of outpatient food addiction treatment programs are available. They range from intensive (all-day) outpatient programs to weekly counseling sessions in a private office. Many people find outpatient group therapy sessions helpful for food addiction. Outpatient may be a good option for people who are psychiatrically stable and can function at home, at school, or at work. 6
Luxury treatment programs: Some residential inpatient programs or intensive outpatient programs offer high-end amenities in addition to conventional treatment. Amenities can include upscale lodging, swimming pools, spas, massage sessions, yoga classes, and acupuncture treatments.
Executive treatment programs: Inpatient residential and intensive outpatient programs can be designed for working adults who need food addiction help. They may offer flexible work/life schedules to allow professionals time for recovery while tending to their job.
12-step groups: People with food addiction organize these peer-to-peer support groups to help one another in recovery. They follow the same 12-step recovery protocol as Alcoholics Anonymous. Several different groups deal with food addiction, including Overeaters Anonymous (OA), GreySheeters Anonymous, Food Addicts Anonymous (FAA), Food Addicts in Recovery Anonymous (FA), and Recovery from Food Addiction, Inc. (RFA).
---
Deciding Between Food Addiction Treatment Options
The type of food addiction help you choose will depend on you or your loved one's specific circumstances. Some things to consider before choosing a program include:
Severity of condition: Has the condition been going on for a long time? Is it getting rapidly worse? Has obesity begun to cause health problems, such as diabetes?
Duration of treatment: How much time is the person able to commit to? Are they able to take time off from work and family to complete an inpatient program? How about an hour each day? An hour each week?
Insurance: What kind of medical insurance coverage does the person have, if any? What is the insurance company willing to pay? How long will coverage last?
Out-of-pocket costs: What can the person afford out of pocket? Will they need to take time off work?
Location: Does the person want to do an inpatient program far from home (and familiar triggers) or would something nearby be easier?5
Do you have questions about cost or insurance? Call one of our rehab support advisors anytime at .
---
How to Talk to Someone with Food Addiction
If your friend or family member is struggling with food addiction, you can help. Express your concerns and listen. Do not criticize or threaten the person.
Here are a few tips for talking to someone with food addiction:
Schedule a time to talk. Find a time when you and your loved one can talk in a private place with no distractions. Avoid talking to them in public or around food.7
Use "I" statements. Focus on your observations, such as, "I've heard you eating in the middle of the night," instead of making accusatory statements that might make them defensive. Avoid exclamatory or demanding statements such as, "You can't still be hungry! Just stop!" 7
Prepare for a negative reaction. Some people will be glad you noticed that they are struggling, but others will not. They may become hostile and defensive. 5
Prepare for denial. Many people don't want to admit they have a problem even if they know their behavior is unhealthy. 5
Express your concern. Be honest. Tell the person that you are concerned about their eating habits. Tell them you're afraid they might have a serious problem that requires professional help. 7
Don't give simple solutions. Don't say things like, "Just don't eat that." 7
Ask the person to talk to a professional. Offer to help the person find a counselor, doctor, or treatment program that deals with eating issues. Offer to go with them to the first appointment. 7
Avoid talking about appearance. Stress that your concerns are about health, not looks. Obesity can cause diabetes, heart disease, stroke, and other major health problems.5
---
Helping Someone with Food Addiction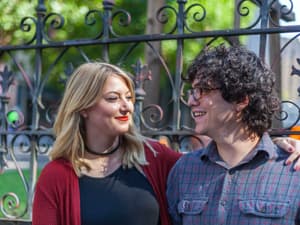 Everyone loves the taste of delicious food. And everyone has overindulged from time to time. So it can be hard to understand what makes a person with food addiction different from other people. If you want to help someone with food addiction, the first thing you should do is learn as much as you can about it.
Here are a few other things you can do to support a friend or loved one.
Be a good nutritional role model; demonstrate healthy eating and exercise habits.
Ask what you can do to help.
Don't be critical or judgmental.
Be patient; the road to recovery is long and winding.
Arrange activities that are not centered on eating.
Help with treatment schedules and transportation to appointments.
Encourage the person to follow through on treatment recommendations.
Avoid telling someone what they should do.
Don't take anger or defensiveness personally.
Validate the person's feelings and emotions even if you don't understand them.5
---
Find Food Addiction Treatment for a Friend or Family Member
Food addiction can be a life-threatening disease. Don't wait until your friend or family member is diagnosed with a serious health problem. Help is available.
Our recovery support advisors are ready for your call. Call to speak with an advisor about your options.
Read next: Food Addiction Symptoms, Causes, and Effects
---
Sources
[1]. Food Addiction Research Education. What is food addiction?
[2]. Olsen, C. M. (2011). Natural rewards, neuroplasticity, and non-drug addictions. Neuropharmacology, 61(7), 1109–1122.
[3]. Gearhardt, A., Corbin, W. & Brownell, K. (2012). Yale Food Addiction Scale (YFAS). Measurement Instrument Database for the Social Sciences.
[4]. Obesity and Food Addiction Summit. Food addiction.
[5]. National Eating Disorders Association. (2015). Parent toolkit version 3.0.
[6]. National Eating Disorders Association. Treatment settings and levels of care.
[7]. National Eating Disorders Association. What Should I Say?