Mental Health Hotline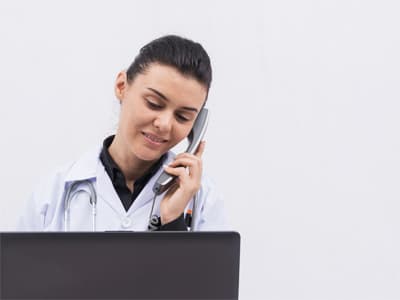 Nearly 20%—or 43.8 million American adults—have experienced some form of mental illness in any given year, which can present itself in a wide variety of disorders, including anxiety, schizophrenia, substance abuse, eating, mood, and personality disorders.1 For about 9.8 million people—or 4% of the population—these disorders are so severe that they impair their ability to function in major life activities.1 Further, untreated mental illness increases the risk of homelessness, substance use disorders, legal issues, and suicide.1
While help is available for dealing with mental illnesses, unfortunately, it's significantly underused. Yet early intervention is crucial since it can slow the progression of the disease and restore your ability to function normally.
Mental health hotlines are a good starting point for getting help for mental illness since hotline operators have access to a wealth of information and resources and provide support to people with mental illness or their loved ones.
The most important function of a mental health helpline is to connect you with treatment providers to reduce the impact a mental illness has on your functioning. All calls to a hotline are private and confidential, which can ease the discomfort about making the call for some people. When you reach a hotline, you'll speak to thoroughly trained hotline employees and volunteers.
Don't Face This Alone. Professional Online Therapy Can Help You.
What Questions Should I Ask?
It can be daunting to call a hotline for the first time, but operators have a lot of information to answer a wide variety of questions. Some questions you might want to ask include:
How do I know if I have a mental health disorder?
How are they treated?
What types of treatment are available in my area?
How long will I have to be in treatment?
How do I know which type of treatment is best for me?
What therapeutic techniques are available in treatment?
Which techniques work best for my diagnosis?
What happens if I have more than one diagnosis?
Will I have to take medications?
Can I ever get off the medications?
What is my next step after deciding to seek treatment?
What happens during mental health treatment?
If you are calling a hotline on behalf of a loved one, your questions may focus on:
How do I know if a loved one has a mental health disorder?
How can I help them?
How can I talk to them about their disorder without upsetting them?
How do I balance self-care with caring for a loved one?
How can I encourage them to attend treatment?
What should I do to support their recovery?
What should I do if there is a crisis situation?
How Do I Know If I Should Call One?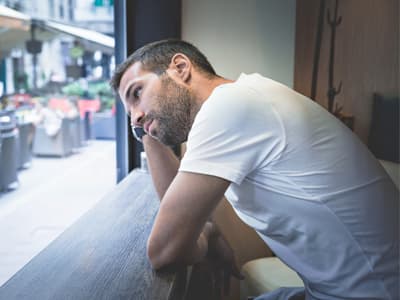 Calling a mental health helpline can serve a number of purposes, including:
Education. Helplines can provide a wealth of information about mental health issues and the effects that mental illness can have on people and their loved ones.
Support. When you're concerned about a family member or friend, calling a hotline can help you learn how to best help the person who's suffering.
Treatment. Helplines can provide information about what to expect from treatment and in which specific ways it can help.
Links. Hotlines can link callers to treatment centers that are tailored to their individual needs.
Information about therapies. Treatment varies widely for specific conditions, and therapeutic techniques are customized for certain illnesses. Learning about the therapies used in treatment can make seeking help less intimidating.
Crisis support. Mental health crisis hotlines are set up to provide support during any crisis, guiding callers through suicidal thoughts, psychotic breaks, or manic episodes.
General Mental Health Information
There are many reputable hotlines you can contact for answers to questions about mental health or mental illness, including:
The National Alliance on Mental Illness (NAMI): 1-800-950-6264, info@nami.org. NAMI operates an emergency mental health hotline Monday–Friday from 10 a.m. to 6 p.m. EST. Operators can provide information about mental illness and refer callers to treatment, support groups, family support, and legal support, if needed.
Substance Abuse and Mental Health Services Administration (SAMHSA): (800) 662-4357. SAMHSA runs a 24-hour mental health hotline that provides education, support, and connections to treatment. It also offers an online Behavioral Health Treatment Locator to help you find suitable behavioral health treatment programs.
National Institute of Mental Health (NIMH): (866) 615-6464. This organization has a variety of methods for you to communicate with knowledgeable people about mental health issues. In addition to the phone line, there is a live online chat option. These resources are available Monday–Friday, 8:30 a.m. to 5 p.m. EST.
Other Helplines
While there are many emergency mental health hotlines, if you or someone you care about is having thoughts of suicide, call 911 for immediate help.
Some of the reputable 24-hour mental health hotlines that can provide you with support, education, and resources include:
Mental Health America Hotline: Text MHA to 741741. Mental Health America is a nationwide organization that provides assistance through this text line. You will be linked to someone who can guide you through a crisis or just provide information.
National Suicide Prevention Lifeline: 1-800-273-8255. Crisis intervention and free emotional support are available, which is helpful when you need confidential assistance during a time of emotional distress for you or a loved one. The helpline is open 24/7, and a live online chat is available as well.
Crisis Text Line: Text CONNECT to 741741. Specialized crisis counselors are just a text message away on this free, confidential 24-hour support line. To further protect your privacy, these messages do not appear on a phone bill. The text line also provides services and support if you are upset, scared, hurt, frustrated, or distressed.
The Samaritans: 1-212-673-3000. This is a New York–based organization operates a 24-hour crisis hotline for anyone in the area. Even if you're not in crisis but feel like you need emotional support, this hotline can help.
Veterans Crisis Line: 1-800-273-8255. Text a message to 838255. Operated by the Department of Veterans Affairs, these services aid veterans and their families who may be in crisis by connecting them with VA responders.
Source
National Alliance on Mental Illness. (n.d.). Mental Health by the Numbers.