PTSD Hotline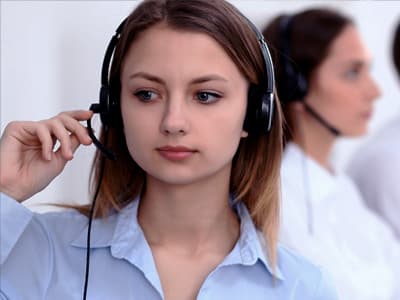 Mental health issues are more common than many people realize: approximately 1 in 5 American adults suffers from some form of one. Among this group are those with post-traumatic stress disorder (PTSD), yet only 40% of people with a mental illness receive help.1
PTSD can negatively impact your life and diminish your ability to function. People with PTSD experience a range of troubling symptoms, such as:2
Flashbacks to the traumatic event.
Disturbing dreams.
Frightening and intrusive thoughts.
Treatment for PTSD can provide you with healthy and effective coping skills to help you better deal with the feelings and events that trigger your symptoms.
Calling a PTSD helpline is often a beneficial first step for starting your recovery from PTSD. They offer a safe and confidential way for you to get information and support and connect you to important resources, including treatment programs.
Don't Face This Alone. Professional Online Therapy Can Help You.
What Questions Should I Ask?
It's normal to wonder what a phone call to a helpline would be like. Don't worry if you're unclear about where to start—hotline staff can help even if you aren't sure what you need to know.
Below are some of the questions you might consider asking when calling a PTSD crisis hotline:
How is PTSD treated?
Do I need to take medication?
Should I see a psychiatrist?
What forms of treatment are available? (You might ask for more information about common treatment methods such as individual counseling, outpatient treatment, or inpatient treatment.)
Do PTSD programs offer specific treatment modalities like cognitive behavioral therapy (CBT) or dialectical behavior therapy (DBT)?
Can you tell me more about how these treatment modalities work?
How do I pay for treatment? Would my insurance cover the costs?
Will I need to take time off from work for treatment?
Are there programs for people who have PTSD in addition to other problems, such as substance abuse or depression?
What are the next steps I should take after calling?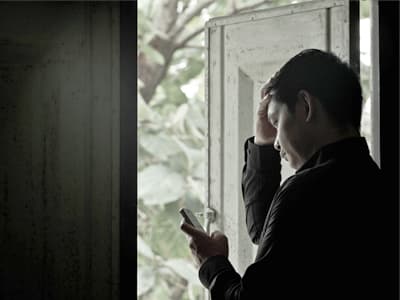 If you are calling because you are concerned that your loved one might have PTSD, these questions could be useful:
What should I do if I think my loved one needs help with PTSD?
What is the best way to talk to my loved one about my concerns?
Should I confront my loved one directly?
What if my loved one doesn't think they have a problem?
Are there any support groups or programs for family and friends of people with PTSD?
Should I Call?
People call PTSD helplines for many different reasons, such as:
To learn more about the symptoms and effects of PTSD.
To get help for the disorder.
To learn how to help a loved one with it.
To find a treatment center or counselor.
To learn about the different ways it's treated.
To talk about their fears or concerns with a nonjudgmental and knowledgeable person who can provide guidance and information.
To get reassurance.
To ask questions about co-occurring problems, such as substance abuse or mental health disorders.
Mental Health Information
Many free, confidential hotlines staffed by qualified, trained personnel are available to answer your questions about PTSD and mental health in general. Most of these hotlines are open around the clock, and many of them have Spanish options and accommodations for those who are hard of hearing.
Reputable hotlines to call for general mental health concerns include:
National Alliance on Mental Illness (NAMI): (800) 950-NAMI (6264). Available Monday through Friday between 10 a.m. and 6 p.m. EST, hotline staff are prepared to answer any mental health questions you may have. If you prefer, you can also text NAMI to 741741 for free support.
MentalHealth.gov: (877) 726‑4727. This hotline is available between 8 a.m. and 8 p.m. EST to provide mental health information and treatment referrals.
Boys Town: (800) 448-3000. Specially trained Boys Town counselors are available 24/7, 365 days a year to provide crisis support specifically for children and their families.
PTSD Helplines
A PTSD hotline number is a free, confidential service for anyone who has questions or concerns about anything related to post-traumatic stress disorder. Professional staff can also provide information and referrals for treatment. Getting help for any mental illness is vital since the diseases do not disappear on their own.3
In cases of emergency, such as you or your loved one being in danger of self-harm or harming another person, call 911 immediately or head to your nearest emergency room.
Helpful PTSD hotline numbers include:
National Suicide Prevention Lifeline (also affiliated with Mental Health America): (800) 273-TALK (8255). Available any time of day or night, 365 days a year, this toll-free PTSD helpline has trained volunteers standing by to provide crisis intervention, to offer support for people in distress, and to give information and referrals to people with PTSD and their loved ones.
Veterans Crisis Line: (800) 273-TALK (8255) and press "1". This toll-free hotline is available for veterans and their loved ones. You can also send a text message to 838255 to receive confidential, free support and referrals.
Crisis Text Line: Text HOME to 741741. This service is available 24/7 and provides free crisis support and information via text.
National Hopeline Network: (800) 442-HOPE (4673). Available 365 days a year, volunteers who staff this toll-free hotline are specially trained in crisis intervention to provide support, information, and referrals to people in need. You can also access services via chat by pressing the "Chat Now" button on its website.
PTSD Foundation of America, Veteran Line: (877) 717-PTSD (7873). Providing referrals, information, and helpful resources to veterans and their families, this toll-free hotline is available 24/7.
Lifeline for Vets: (888) 777-4443. Also geared toward veterans and their families, this toll-free PTSD helpline provides crisis intervention, referrals, and information.
Sources
National Alliance on Mental Illness. (n.d.). Mental health by the numbers.
National Institute of Mental Health. (2016). Post-traumatic stress disorder.
Mayo Clinic. (2015). Mental illness.