Types of Mental Health Treatments

Ad

PsychGuides independently researches, tests, and reviews products and services which may benefit our readers. Where indicated by "Medically Reviewed by", Healthcare professionals review articles for medical accuracy. If you buy something through our links, or engage with a provider, we may earn a commission.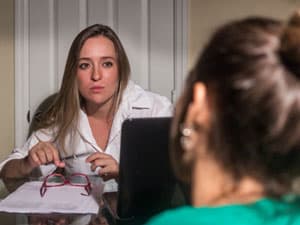 Mental illness treatment can take place in a variety of settings and typically involves a multidisciplinary team of providers such as counselors, psychologists, psychiatrists, nurses, mental health aides, and peer support professionals.
There is no one-size-fits-all approach to mental health treatment. Treatment should instead be tailored to the individual. Mental health problems can vary greatly from person to person, even among those with the same mental health diagnosis.1 Taking care of your mental health is important. Start by taking a reliable mental health test.
This article will discuss mental health treatment options, including:
---
Psychiatric Hospitalization
Psychiatric hospitalization occurs when a person is admitted to a:
Don't Face This Alone. Professional Online Therapy Can Help You.
Private psychiatric hospital.
Medical hospital with a psychiatric floor.
State psychiatric hospital. 4
Psychiatric hospitalization treatment typically consists of stabilization, close monitoring, medication, administration of fluids and nutrition, and other necessary emergency care. 4
People may be voluntarily or involuntarily hospitalized. A person may be involuntarily hospitalized when they either are gravely disabled or are a danger to themselves or others.4
A person is a candidate for psychiatric hospitalization when they have:
Severe mental health symptoms.
Hallucinations or delusions.
Suicidal or homicidal ideation.
Not slept or eaten for days.
Lost the ability to care for themselves due to mental health symptoms.
---
Inpatient or Residential Mental Health Treatment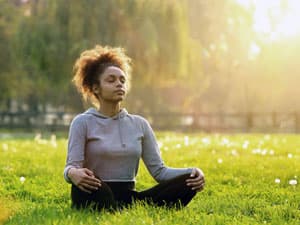 Inpatient treatment, also referred to as residential mental health treatment, takes place in a residential facility on a 24/7 basis. This level of care is best suited for those who need constant medical supervision as well as those with relatively severe, long-term symptoms who have not shown significant progress after outpatient mental health intervention.
Mental illness treatment at an inpatient facility typically consists of the following types of treatment:
Individual psychotherapy/counseling
Group therapy
Medication
Medical supervision
Recreational therapies
Complementary therapies (e.g., yoga or meditation)
Some treatment centers may also offer luxury and executive options. In addition to the types of treatment listed above, these centers may include:
Private rooms.
Gourmet meals.
Massage and spa treatment.
Fitness centers.
Swimming pools.
Other luxury or executive amenities such as computers, Internet access, and workspaces.
Do you need help finding a mental health treatment program? Call today.
---
Outpatient Mental Health Treatment
Outpatient mental health treatment does not require participants to live at the treatment center. Instead, participants visit the treatment center or therapist's office on certain days of the week.
Outpatient mental illness treatment is best suited for those with:
Mild to moderate symptoms.
A solid support system.
The ability to function outside of the treatment environment.
Many different types of mental health treatment options are offered on an outpatient basis. These include:
Individual therapy.
Group therapy.
Family therapy.
Support groups.
Intensive outpatient care.
Partial hospitalization.
Psychiatric medications and outpatient medical management.
---
Dual Diagnosis Treatment
Dual diagnosis treatment offers comprehensive mental health services for those struggling with both a mental health condition and an addiction or substance use disorder. Dual diagnosis treatment addresses and treats both conditions simultaneously.
Both disorders need to be simultaneously treated to maximize the chances of a full recovery. For example, if an addicted person has a co-occurring anxiety disorder, they may relapse to self-medicate the unmanaged anxiety. Treating the underlying mental health conditions and traumas that contribute to the addiction can help prevent relapse and maintain sobriety in the long-term.
---
Psychotherapy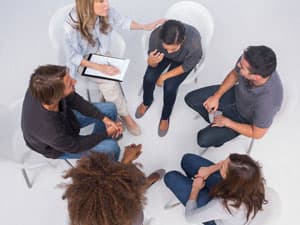 Psychotherapy (talk therapy) has effectively treated a wide range of mental health conditions and is offered in both inpatient and outpatient settings. During talk therapy, a person or group discusses their issues with a therapist who can help them process their feelings and learn new coping skills.
There are many different types of psychotherapy available, such as:
Individual therapy: Individual therapy is a form of talk therapy where an individual works one on one with a therapist to address unresolved feelings, traumas, and mental health problems using a variety of different strategies and approaches. 2
Group therapy: Group therapy is typically led by a therapist and consists of a various number of participants. Group therapy is usually focused on specific topics that everyone in the group is working on. For example, a therapist may lead a group therapy session on anger management, postpartum depression, or suicide.
Family therapy: Family therapy is a form of psychotherapy where family members meet with a therapist to resolve issues. Family therapy is often conducted by a licensed marriage and family therapist (MFT) who specializes in family therapy.
Cognitive behavioral therapy (CBT): Cognitive behavioral therapy is the most common psychotherapeutic approach. It can be used on the individual, group, or family level. CBT therapists help clients address unhealthy thoughts and behaviors by replacing them with realistic self-talk and constructive behaviors. 2
Dialectical behavior therapy (DBT): Dialectical behavior therapy is most commonly used to treat individuals suffering from borderline personality disorder (BPD). But it has effectively treated other disorders. DBT emphasizes accepting and validating unhealthy thoughts, emotions, and behaviors and learning to find the balance between acceptance and change. 2
Interpersonal therapy: Interpersonal therapy helps people address problems in relationships and teaches new interpersonal and communication skills to improve the quality of relationships. This form of therapy may be used in couples counseling or with those with depression who have difficulty relating to others. 2
Eye movement desensitization and reprocessing therapy (EMDR): EMDR is a form of therapy used to treat post-traumatic stress disorder (PTSD). During EMDR, the brain is stimulated with back-and-forth eye movements that help stimulate memories of traumatic events in order for them to be resolved. 2
If you're ready to get help for a mental health or substance abuse problem, call today.
---
Medication
Medications can be used to treat the symptoms of mental illness. Medications are often used in combination with psychotherapy and are offered in both inpatient and outpatient mental health settings.
Medications used for mental health treatment include:3
Antidepressants: Antidepressants treat the symptoms of depression, but in some cases they may also be prescribed for anxiety or insomnia. Common types of antidepressants include selective serotonin reuptake inhibitors (SSRIs) and selective norepinephrine reuptake inhibitors (SNRIs).
Anti-anxiety medications: Anti-anxiety medications can help people who suffer from generalized anxiety, social anxiety, or panic attacks. Benzodiazepines are the most commonly prescribed short-acting anti-anxiety medications. However, these drugs are only meant to be used in the short-term, and long-term use can lead to dependence and addiction. For this reason, there are other non-habit forming anti-anxiety medications that may be prescribed in place of benzodiazepines.
Mood stabilizers: Mood stabilizers are commonly prescribed for people with bipolar disorder and related mood disorders to stabilize mood and prevent significant mood swings, mania, and depression.
Antipsychotics: Antipsychotics are typically prescribed to treat schizophrenia and other psychotic disorders , and may sometimes be prescribed to individuals with bipolar disorder who are exhibiting psychotic symptoms (often during a manic episode).
---
12-Step Programs and Support Groups
In addition to psychotherapy and medications, there are many other types of mental health treatment options people may want to consider. Support groups and 12-step programs may be good complementary therapies for people who are undergoing psychotherapy and/or taking medication.
These groups are available for people dealing with a wide range of mental or behavioral health and substance abuse problems, including:
Twelve-step programs use an approach built on the 12 steps of Alcoholics Anonymous. Participants often work with a sponsor to complete the 12 steps, and the sponsor is available to help the person with other issues they may be struggling with during recovery, including cravings.
Many programs have a spiritual component, but they do not require participants to be religious. Participants choose a "higher power" that they can use to help guide them through the recovery process. This higher power can be whatever the participant wants: God, music, or nature.
Though support groups and 12-step programs are free and beneficial, they do not provide medical supervision or offer professional therapy.
---
Complementary and Alternative Treatments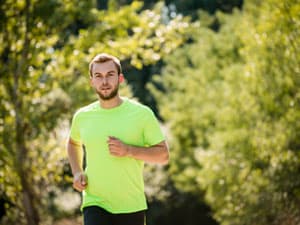 Complementary and alternative mental health treatment options may be used in addition to traditional forms of treatment such as therapy and medication. Some of the most common types of complementary treatments include:
Yoga: Yoga is a form of exercise that focuses on connecting the mind and body through a series of movements and breathing exercises. Yoga helps improve physical strength and flexibility, and it provides many mental health benefits as well.
Meditation: Meditation can help relieve stress, anxiety, depression, and other mental health symptoms. Meditation techniques range from mindfulness-based meditation to guided meditation to simple breathing exercises.
Nutrition: Diet can affect mental health in many ways. By closely monitoring one's diet, a person can help improve their overall mental health and well-being and alleviate some mental illness symptoms.
Exercise: Exercise is also an important component of mental health treatment. People suffering from mental health conditions should attempt to do some form of exercise for at least 30 minutes each day to decrease stress.
Equine therapy: Equine therapy is a form of therapy that uses horses to ease symptoms of many mental health conditions such as autism, anxiety, and ADHD.
---
Find a Recovery Program
If you or someone you love is struggling with mental illness, treatment is available. For more information on your recovery options, contact our recovery support team at .
Read next: Mental Health Problem Symptoms, Causes and Effects
---
Sources
[1]. National Alliance on Mental Illness (NAMI). Mental Health Treatment & Services.
[2]. National Alliance on Mental Illness (NAMI). Psychotherapy.
[3]. National Institute of Mental Health. (2016). Mental Health Medications.
[4]. National Alliance on Mental Illness (NAMI). Getting Treatment During a Crisis.